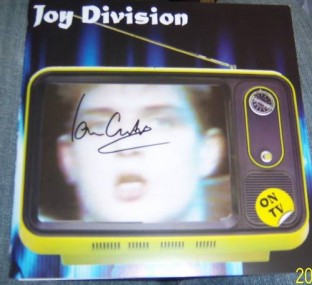 Quite unbelievable!! This fan club single on Ebay released a few weeks ago, some 30 years after the death of Ian Curtis is signed by him.
If the seller leepne456 either signed it himself or should know better, after all it could hardly be more obvious that this is not a genuine signature.
Equally stupid is whoever had bought it – £225, they must be insane!!! The stupidity of some people never ceases to amaze me.