Posted on May 16, 2012
Filed Under Music Fairs | Leave a Comment
Leeds Record Fair is back, this Saturday 19th May at the Queen's Hotel, beside the railway station.
Admission £2 / £1 seniors & students..
The fair is fully booked again with a smattering of new dealers as well.
Don't forget Leeds has 3 good independent shops which makes visiting Leeds on Big Fair day a good option for music fans..Jumbo ( Good spread of new vinyl ), Crash ( Rock/Metal/Indie new vinyl and cd's ) ..Relics ( 2nd hand vinyl ).
p.s .. next fair :
Ilkley Record & CD Fair, Sunday 10th June, Clarke Foley Centre LS29 9DZ
Posted on April 24, 2012
Filed Under Web Site | Leave a Comment
Site updated Tuesday 24th April with a whopping 402 new items.
A reminder that the deadline to beat the new postal rate increases is Saturday 28th April, after that some of them rise by a staggering 70%!!
Posted on April 23, 2012
Filed Under Newsletter | Leave a Comment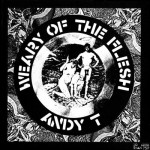 There's quite possibly the biggest newsletter VOTN has mailed to subscribers containing a whopping 456 new items. May as well get the records listed and shipped now because on 30th April mailing prices will increase dramatically so if you're tempted by anything, now is the time to get it.
« go back
—
keep looking »